Wednesday, 25 October 2017
Gregor Ftičar: Solo
New Album out NOW!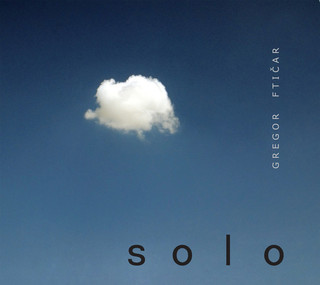 ---
"Here and now with us today is Gregor Ftičar, who has just released his first solo record, entitled simply as "Solo". It is the result of many years of study, research, improvisation. Jazz standards are intertwined with original compositions; an intimate, instantaneous minimalist atmosphere transitions into emotionally charged storms. And then back again. History goes on."
Hugo Šekoranja
"Danes je tu in z nami Gregor Ftičar, ki je objavil svojo prvo solistično ploščo, imenovano preprosto "Solo". Je plod dolgoletnega študija, raziskovanja, improvizacije. Jazzovski standardi se prepletajo z originalnimi kompozicijami; intimna, skorajda minimalistična vzdušja prehajajo v čustveno nabite viharje. In nazaj. Zgodovina se nadaljuje."
Now available on ZKP RTV SLO!